Find Your Beach Vacation
There are no deals at this time. Please check back later.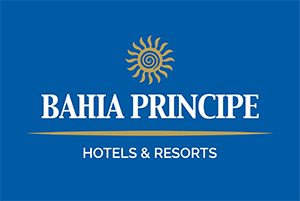 True Luxury Means Experiencing Happiness
Bahia Principe Hotels & Resorts is the perfect option for those who wish to live a vacation experience at its fullest. Whether you want a luxurious escape or a family-friendly retreat, you won't be disappointed by an all-inclusive vacation with Bahia Principe. With a wide range of activities and gastronomy, you'll have the beach experience of a lifetime.
Overview
A New Kind of Vacation: Treasure Experiences

"Treasure" experiences are hallmarks of hotels that are seamlessly integrated into their natural surroundings in a way you can really cherish. Sites that invite you to explore, to care for yourself and reconnect with your true essence: peace, joy, pleasure. The cuisine suits the mood with an appetizing healthy menu featuring local ingredients, so that each hotel offers a unique experience. Sports and leisure activities complemented by body-mind disciplines invite you to really feel one with your surroundings.

Adults-Only Fun: Escape Experiences

When you're on vacation, you want to have it all: moments to relax, to enjoy, to care for yourself, but also, to spoil yourself. That's why Escape experiences are designed to satisfy the kind of whims that the whirlwind of every day doesn't allow us to enjoy. A relaxing massage, a signature cocktail, a dance class, a session with a personal trainer… And come nightfall, a sophisticated, innovative, and bold array of options… The latest trends in fine dining and drinks, and an endless variety of themed events that ranges from Burlesque shows to silent disco. With an Escape experience, you'll leave better than you came in.

Excitement for Everyone: Family & Friends Experiences

Vacation creates lifelong memories with those you love the most, and with the "Family & Friends" experiences, this couldn't be more true. Tropical parties, field days, Olympic games, contests, karaoke, theme nights… Creativity knows no bounds when it comes to entertaining, surprising and delighting each guest. With everything from the fine food to the entertaining shows, no one will be disappointed with these experiences.

Beachy Room Amenities

1 king or 2 double beds
Hair dryer
Satellie TV
Wi-Fi
Bathrooms with VIP amenities
In-room safe
Minibar

Bahia Principe All-Inclusive Perks

Unlimited food & drink
Complimentary Wi-Fi
Non-motorized watersports
Access to nearby amentities and services at other Bahia Principe resorts
Kids Club
Evening Entertainment